About R&D division
(About Research and Development)
R&D division
Based on the accumulated medical information, medical infrastructure, and new technologies, the R&D division provides carefully selected R&D assistant services by performing analysis of R&D task to be used as political data for government project, clinical test and research data commissioned by various researchers and independent researchers such as the Korea Centers for Disease Control and Prevention, universities, in-company laboratory, hospitals, etc.

The R&D division cooperates closely with the clients or researcher to carry out the overall portfolio with the best professionals from the planning stage to research planning, design, progress, output, statistical processing and academic presentation.

In addition, the Division has established a customized research support system which takes into account the diversity and specialty of the research project, providing practical assistance to research institutes and researches with a dedicated R&D department established for the first time in Korea and has a consulting system composed of a number of master's and doctoral researchers who can actively and flexibly respond to client's needs to provide the best quality and customized service.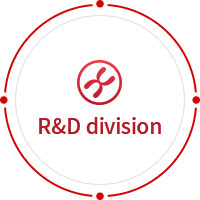 National Research Project
Clinical testing and specimen resourcing business National Cohort business National surveillance network business
Performing projects in the field of environmental health
Routine clinical tests such as clinical chemistry, immunology, nuclear medicine, etc. Molecular genetics, cytogenetic, microbial, virus tests Stain and reading of immunohistopathology(PD-L1)
Life Science Research
Resources Manufacturing
Separation and storage of various life research
resources from the blood, freezing, culture, tissus, etc.
Bio banking area
A system that systematically manages the location
and warehousing status of the specimen and
maintains a variety of life research resources
derived from human body in suitable conditions